As you may have heard, the Brilliant Bundles project proposal is up on
kickstarter
! Now my future rests in your hands and with this amazing givaway, every body wins! Winner will be chosen at random on July 3
rd
2011 at 11pm EST
The lucky winner will receive a pre ordered Brilliant Bundles Presents Shapes! DVD package including DVD, soundtrack CD, interactive felt board and a set of flash cards!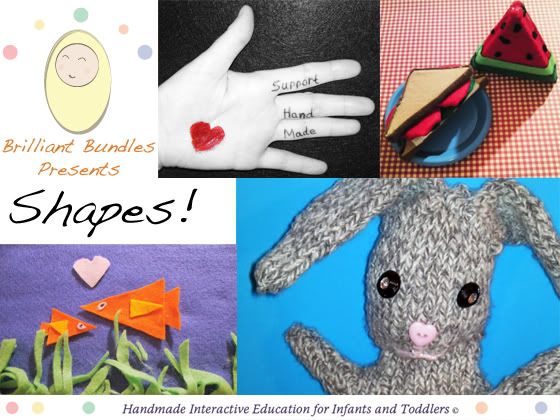 GIVEAWAY RULES:
2)
Leave a comment telling me you did
3)
Pledge to the
project
or share its link on your FB, Twitter, or your blog and leave a comment telling me you did and show me where!
*winner will receive award upon project completion after goal funding has been reached.
Thanks so much for all your support!