Its 1am. The house is quiet with the exception of an occasional cat chasing one of Lucy's toys across the kitchen floor and the static from the baby monitor mixed with the faint melody of
Rockabye Baby Beatles
soundtrack. It's the prime hours of the night when I can just be me, alone, and focused. Its where most, if not all my motivation and productiveness comes from. Now to construct the set.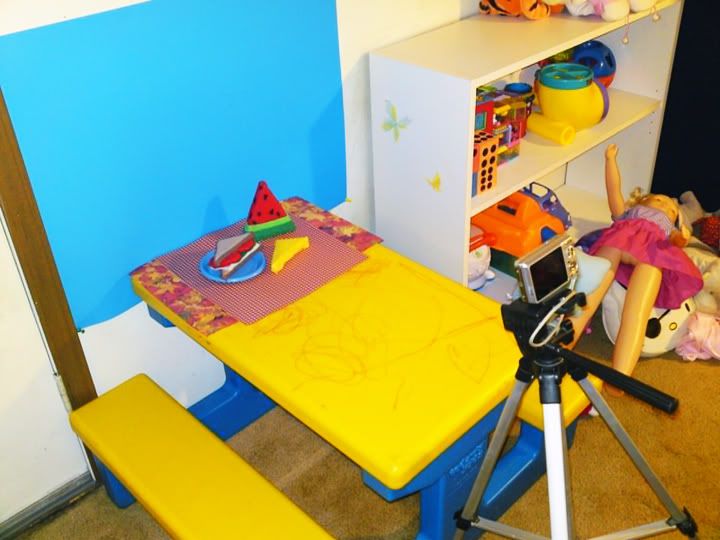 Toddler activity picnic table with crayon scribbled everywhere that mommy was too tired to clean up: Check.
Tablecloth printed scrap-booking paper: Check.
Plastic plate from play kitchen: Check.
Handmade felt food: Check.
Blue poster board backdrop to cover up alphabet and butterflies on playroom wall: Check.
Completely lame, most low budget set design EVER: Check.
Its processes like these that make me love this project even more. (If that were even possible.) Iv grown up in a family where budgeting was always necessary and honestly, I wouldn't have had it any other way. It constantly forces me to be creative and to make whatever I have laying around, work. Thanks to the power of technology and program education, I am able to make very little, look beautiful.
Here is some test footage. This will be redone with better movements, lighting and then after will be edited to emphasize the shapes within.
ENJOY!